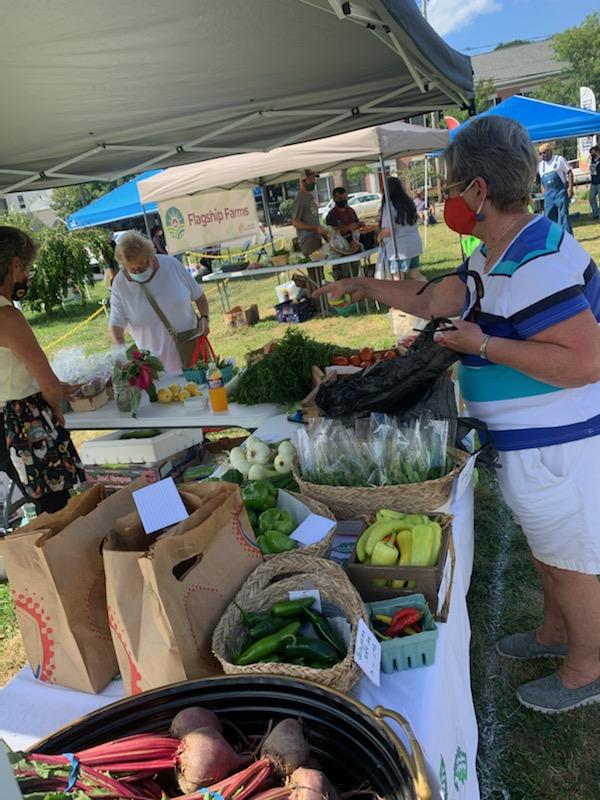 United Way of Erie County has announced a $2,500 grant to Sisters of Saint Joseph Neighborhood Network to support their efforts to address food insecurity for City of Erie residents. The funds will be used to offset costs associated with the organization's Little Italy Farmer's Market and the neighborhood soup kitchen held over the summer.
In August, United Way of Pennsylvania announced United Way of Erie County as a $2,500 sub-grant recipient, from the Land O'Lakes Foundation.
Land O' Lakes Mid-Atlantic Grants Program works to support valuable projects and charitable endeavors in local communities, that improve quality of life. Land O' Lakes awarded this funding on behalf of their East Coast Hunger Initiative, specifically supporting the hunger and food needs for local United Way communities.
"This funding is critical to assist with services related to food insecurity such as the weekly soup kitchen and Little Italy Farmers Market run by the Sisters of St. Joseph Neighborhood Network," said Gretchen Gallagher Durney, Westside Neighborhood Manager / Marketing & Contract Director. "Additional costs were incurred in order to keep these initiatives running amid the pandemic. This grant will help meet to meet food insecurity needs as an even greater sense of urgency is felt from neighbors as they struggle with economic challenges of COVID. The funds will aid the soup kitchen that serves approximately 100 takeout meals each Monday, and the farmers market which draws about 300 each Monday and incentivizes healthy food via matching SNAP, WIC and FMNP transactions, which 100+ people utilize each week."
The Sisters of St. Joseph Neighborhood Network programs funded with this grant, support the local food economy via providing an outlet for neighborhood markets and restaurants with to-go meals at soup kitchen, and providing an outlet for many local farmers at market.