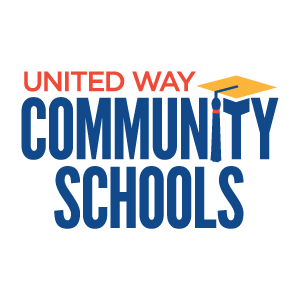 Community School Corporate Partners
The following companies have supported United Way through corporate partnerships in the community schools model.
A United Way community school Corporate Partner commits to financial support for a minimum of a three-year cycle.
The company also has the opportunity to designate employee champions to serve as liaisons between the corporate partner and the community school, including engaging with the Community School Director to identify and oversee other employees as volunteers.
Diehl Elementary, A Community School
Accudyn Products, Inc.

American Tinning & Galvanizing

Custom Engineering

Lincoln Recycling

Reddog Industries, Inc.

Smith Provision Company, Inc.

Team Hardinger Transportation Company
East Middle, A Community School
United Way of Erie County
Edison Elementary, A Community School
Elk Valley Elementary, A Community School
Harding Elementary, A Community School
Iroquois Elementary, A Community School
JoAnna Connell Elementary, A Community School
Larson Texts/Big Ideas Learning
McKinley Elementary, A Community School
Perry Elementary, A Community School
Pfeiffer-Burleigh Elementary, A Community School
Strong Vincent Middle, A Community School
Union City Elementary, A Community School