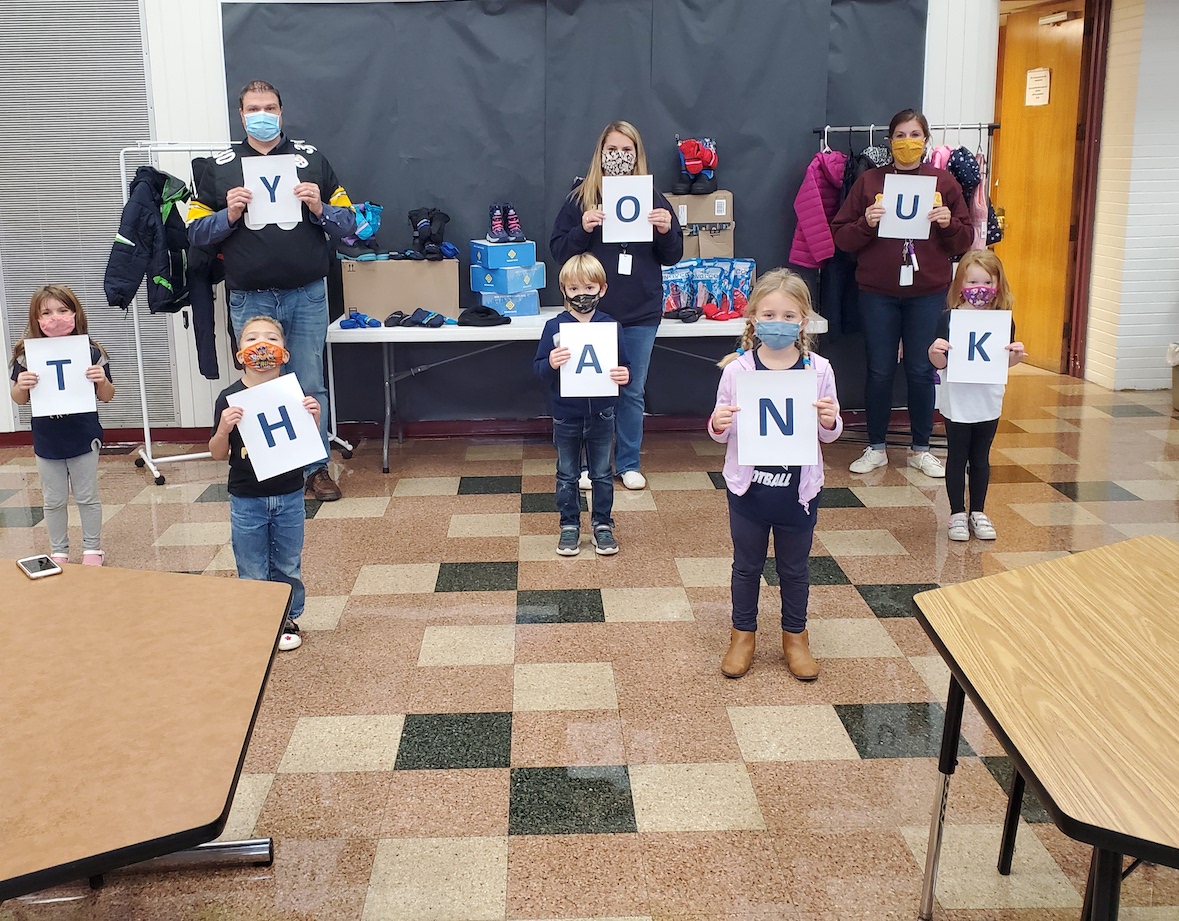 Community School Director, Tammy Rader was recently able to organize a Winter Gear Drive for students at Elk Valley Elementary, a United Way community school. In addition to students and their families being able to pick up donated winter items, the Giving Pantry was also opened for families who could come in take things as needed.
Special thanks to community school corporate partner Bonnell's Auto Group who purchased one of every item on the EVES Winter Gear Amazon Wish list which was a huge help! In total more than 30 families received assistance through this effort!
Be sure to stay in touch with Elk Valley Elementary via the Girard School District Facebook page.