Officials from United Way of Erie County in partnership with Erie's Public Schools have announced the community school directors at Harding Elementary and Perry Elementary, United Way's newest community schools. The announcement of these two schools coming on board as community schools was made earlier this year, bringing the total number of schools included in United Way's community schools partnership to ten countywide.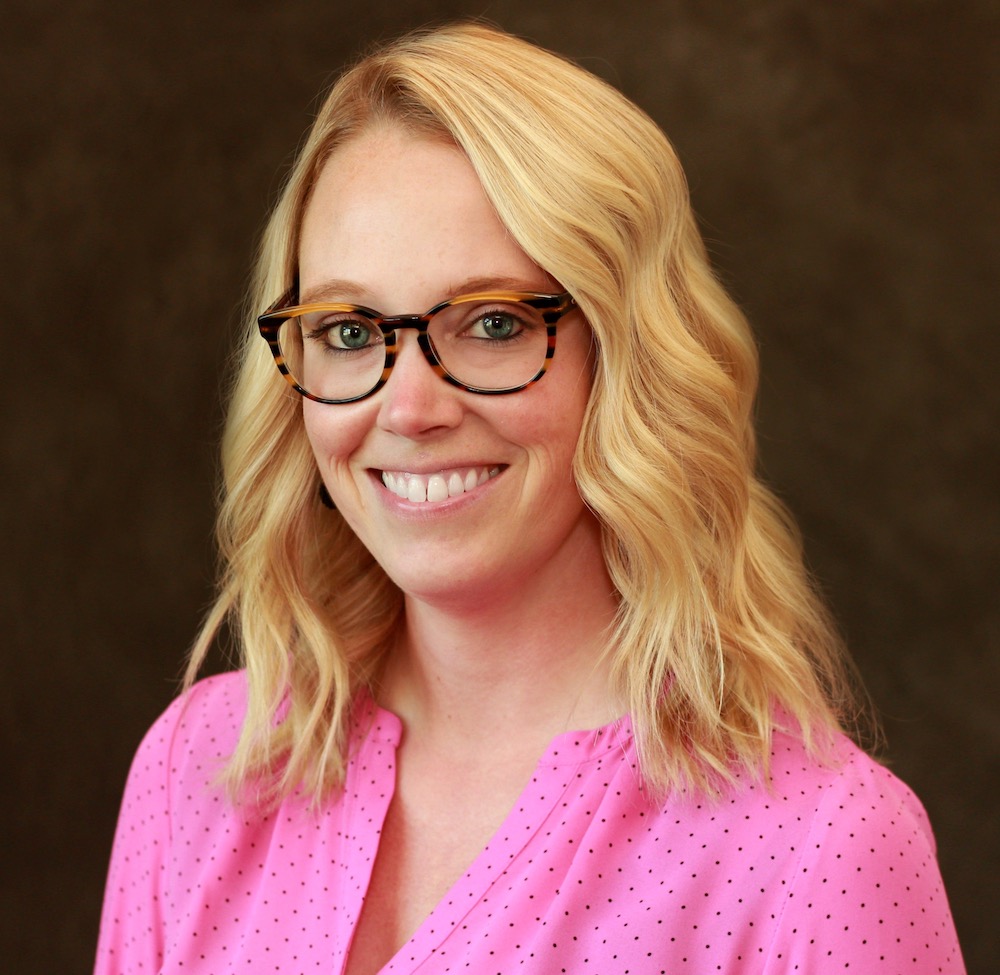 Shanna Schumacher will serve as the Community School Director at Harding Elementary. Shanna is an Erie native who attended Edinboro University and received bachelor's and master's degrees in Education. She is a former classroom teacher and reading specialist passionate about building relationships with students and families to help them be successful. Schumacher most recently served as the Literacy Programs Manager at the Achievement Center, supporting community school initiatives at Edison Elementary. She also volunteers with Erie City Moms, HOPE Rescue and United Way's Raising Readers initiative. She was honored at the 2018 UnifiedErie Youth Work Awards as the recipient of the Youth Empowerment Award.
"I believe that community schools are the path to student success and family stability and have seen first-hand the impact that this model has already had in Erie County over the past few years. I am grateful for the opportunity to join the Harding family and it is a privilege to serve as their Community School Director. I look forward to building relationships with their students and families and addressing the barriers that are keeping students from coming to school ready to learn each day," said Shanna Schumacher.
Michelle Kephart, LCSW will serve as the Community School Director at Perry Elementary. Most recently, Michelle was the Director of Programs at Family Services of NW PA and oversaw the Functional Family Therapy program, School Based Behavioral Health Program, and the Student Attendance Improvement program. In addition, Michelle was a professor in the social work department at Edinboro University. She brings 22 years of experience in social work and school district teams to the position.
"In joining United Way's community schools initiative, I feel this is an opportunity as a social worker to make a greater impact on society. The students are full of energy and enthusiasm, families are seeking success for their children and improved opportunities, schools are looking to support student success, and the community is seeking an opportunity for all members of our community to thrive. I feel this team approach being taken in the Community School model is the first time in the Erie community all systems are identifying the needs of the Community School and implementing supports toward achieving the overall success for students, families, schools, and the community as a whole," said Kephart.
The Community School Director's (CSD) responsibilities include executing the coordination and alignment of resources within a community school to achieve specific educational goals. The role of a CSD is complex and requires a dynamic person who can effectively navigate and interconnect multiple systems to achieve success for children and families. The CSD is accountable to the principal and the community school leadership team. They lead the development and implementation of a comprehensive community school action plan that guides all of the partnerships and resources brought into the school, focused on removing barriers to learning for economically disadvantaged students.
Community schools are places where resources from the community are used to improve academic student success. Community schools offer programs that focus on health and social services for students and parents. Rather than sending students to services throughout the city and county, these services are brought into the school. The schools become the center of the area they serve, with access before, during and after school hours, including the summer months. As needs of students and families change, so do the supports offered at community schools.
United Way announced earlier this year that Eriez Magnetics has committed to be the Corporate Partner for both schools. Corporate Partners are vital to the work of community schools because they provide financial support. Many corporate partners also support their school's' specific needs through volunteer engagement efforts, professional development and in-kind resources.
And, United Way followed up soon after with the announcement of the YMCA of Greater Erie serving as the Lead Partner at Harding Elementary and the Erie Family Center as the Lead Partner at Perry Elementary.
The Lead Partner of a United Way community school is an entity whose vision and mission matches that of the community school model and can point to specific services and strategies in their resource pool that will enhance opportunities for students and families to learn and be successful. Each Lead Partner organization will employ their respective Community School Director.
The announcement of the hiring of these two directors is the final stage needed to begin work as an established community school for both Harding and Perry Elementary schools.
United Way community schools already in place in Erie's Public Schools include:
East Middle School
Edison Elementary School
McKinley Elementary School
Pfeiffer-Burleigh School
Strong Vincent Middle School
Diehl Elementary School
Perry Elementary
Harding Elementary
Additional schools through Erie County include 9. Iroquois Elementary in the Iroquois School District and 10. Elk Valley Elementary in the Girard School District.
Why Community Schools Work:
Engaged school district leadership
School principal leading the vision and process at each site
Community School Director, employed by a community-based organization or institution of higher education, working full-time in the school with funding support from Corporate Partners
Site-based leadership team comprising parents, educators, community and business partners
Facility access before, during and beyond school hours