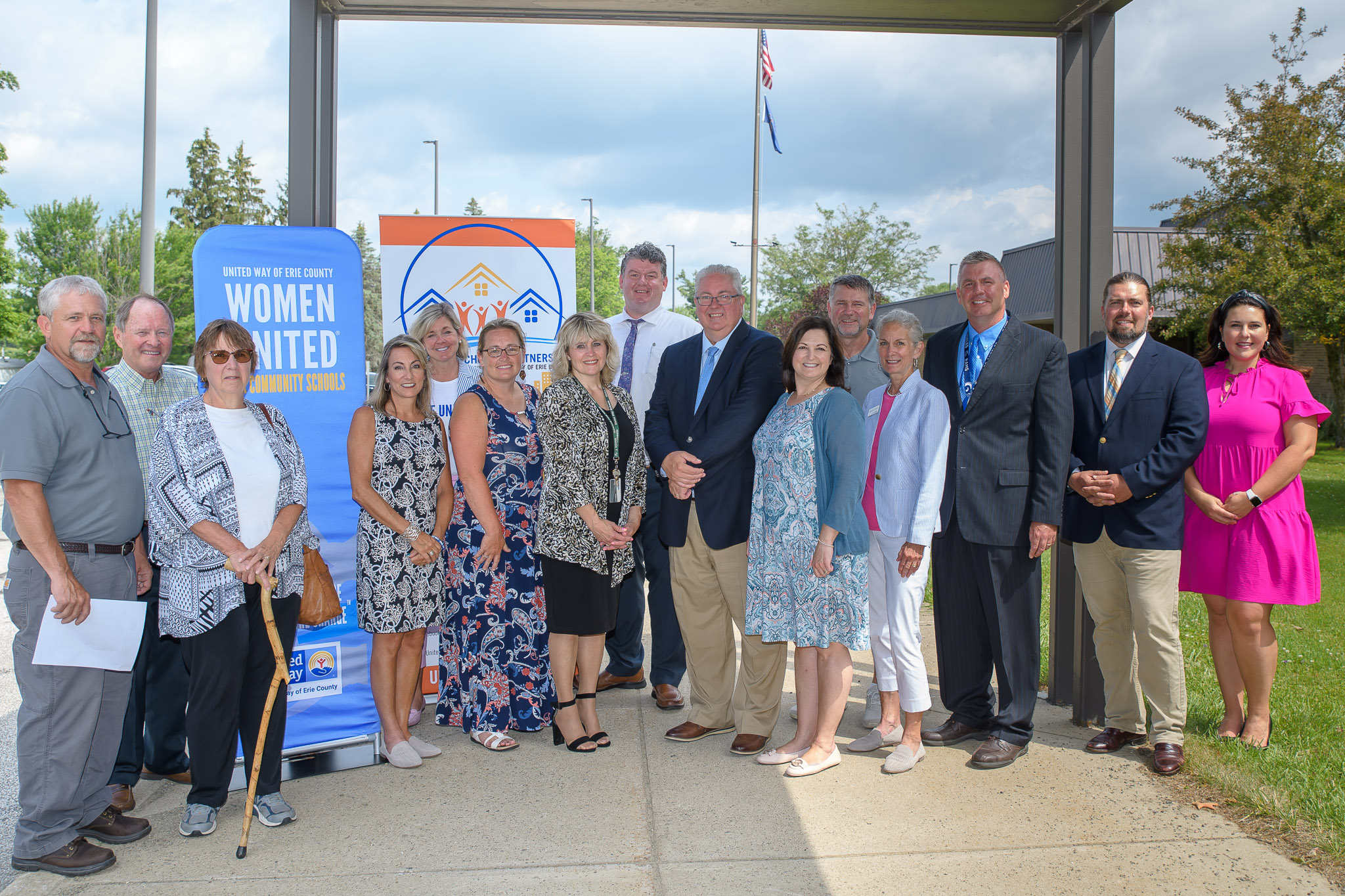 Officials from United Way of Erie County in partnership with Union City School District announced today that Union City Elementary will become United Way's eleventh community school in Erie County.
To directly address the root causes of generational poverty, United Way brought the community schools model to Erie County in 2016. When a traditional public school is transformed into a community school, an entire culture shift takes place and resources are brought into the school building that address the specific barriers preventing students from being successful. A community school becomes a hub, rich with resources for students and their families. Community schools represent a strategy, not a program.
There are currently 10 community schools serving more than 6,000 students and their families throughout Erie County in the Girard School District, Iroquois School District and Erie's Public Schools. With this announcement, United Way will be serving nearly 6,500 students at 11 schools in 4 districts countywide.
United Way of Erie County serves as the Backbone Organization for the community schools model locally in our community. In this role, United Way employs Community School Directors (CSDs), maintains alignment, drives impact, ensures clear communication and assures that the work is being done with fidelity by all partners and meeting goals and measurements. Collaboration among multiple organizations is simple in theory, but difficult in practice. That is why United Way serves as the backbone organization for each Community School located in Erie County. 
In conjunction with this announcement, applications are currently being accepted for the Community School Director position at Union City Elementary. For consideration, interested applicants should send a cover letter and resume to jobs@unitedwayerie.org by COB on Friday, July 2.
The Community School Director's (CSD) responsibilities include executing the coordination and alignment of resources within a community school to achieve specific educational goals. The role of a CSD is complex and requires a dynamic person who can effectively navigate and interconnect multiple systems to achieve success for children and families. The CSD is accountable to the principal and the community school leadership team. They lead the development and implementation of a comprehensive community school action plan that guides all partnerships and resources brought into the school, focused on removing barriers to learning for economically disadvantaged students.
Corporate Partners are vital to the work of community schools because they provide financial support. Many corporate partners also support their school's' specific needs through volunteer engagement efforts, professional development and in-kind resources. United Way is expected to announce corporate partner support making the launch of the community school model at Union City Elementary possible.
A Lead Partner, also critical to the model, is a community-based organization that joins the school to manage and lead the work of developing and sustaining the community school model. Provides some of the resources identified as high need at the school and works with the CSD to secure additional resources through other organizations. 
United Way community schools currently in place in countywide include Diehl Elementary, East Middle School, Edison Elementary School, Elk Valley Elementary School, Harding Elementary School, Iroquois Elementary School, McKinley Elementary School, Perry Elementary School, Pfeiffer-Burleigh School and Strong Vincent Middle School.