April is National Volunteer Month
and at United Way of Erie County, we are grateful to the hundreds of volunteers who are helping to advance our mission to crush poverty in Erie County. Thank you for your commitment to lead by example and to LIVE UNITED!
United Way would like to recognize volunteer
Jennifer Schade
, Regional Manager at Citizens Bank in Erie, who has been involved with United Way since 2011. She currently serves on United Way's
Community Impact Committee
and is a former member of United Way's Board of Directors. In addition to United Way, Jenn also volunteers on the advisory board for
Athena PowerLink
, as a business ambassador for Gannon University, and on the planning committee for Moonlight on the Bay, a fundraising event of Crime Victims Center of Erie.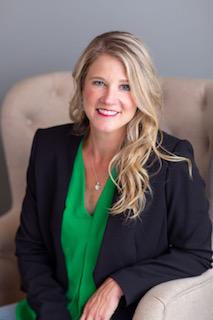 Q. Why do you feel volunteering in your community is important?


A. Service is the foundation of a stronger community. Collaboration is critical to leverage one another's strengths to see our community thrive. It is important for me personally to give back to the community that I have lived in for 45 years, to advocate and provide perspective and to get things accomplished.


Q. Why have you committed so many years of volunteer service to United Way of Erie County?

A. United Way has the tools and connections to understand the current needs of the community at large as well as to anticipate the future needs. Getting involved in United Way, for me, is inspiring because I know I can impact change in a holistic way from crushing poverty to community schools. The staff thinks long term, they are innovating and working hard to find unique solutions to our community challenges.

Q. As a member of the Community Impact Committee, what have you learned from the work on United Way's signature initiative, Community Schools?

A. Community Schools are the heart of our future. Our schools ensure our kids have the individual support they need to be successful by focusing on their unique circumstances. The model confirms our children are safeguarded and have a strong foundation to flourish. In our schools, we are building future employees to ingrain in our workforce locally ultimately stabilizing Erie County.