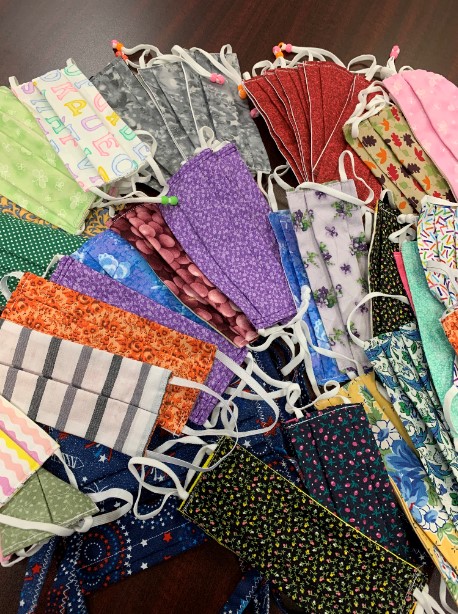 When the volunteers of Mask Erie heard about students eventually returning to their school buildings, they wanted to do their part to help the community!

Sara Musone, President of Community School Harding Elementary's PTO and board member of the Foundation for Erie Public Schools, knew this collaboration could make a big difference with Community School families. She went and contacted Community School Directors to share the news about the generous donation from Mask Erie.
In total, 15,000 masks were giving out to various Community Schools including Harding, Perry, Diehl, Edison, McKinley, Pfeiffer-Burleigh, East and Strong Vincent.
At Harding, Community School Director Shanna Schumacher explained how the teachers were able to pick between many different vibrant designs for their students to chose from. She expressed, "Having extra masks on hand will be really helpful in case anyone forgets or something happens to their mask throughout the day!" We are just as excited as the students will be as they receive their cool new masks!