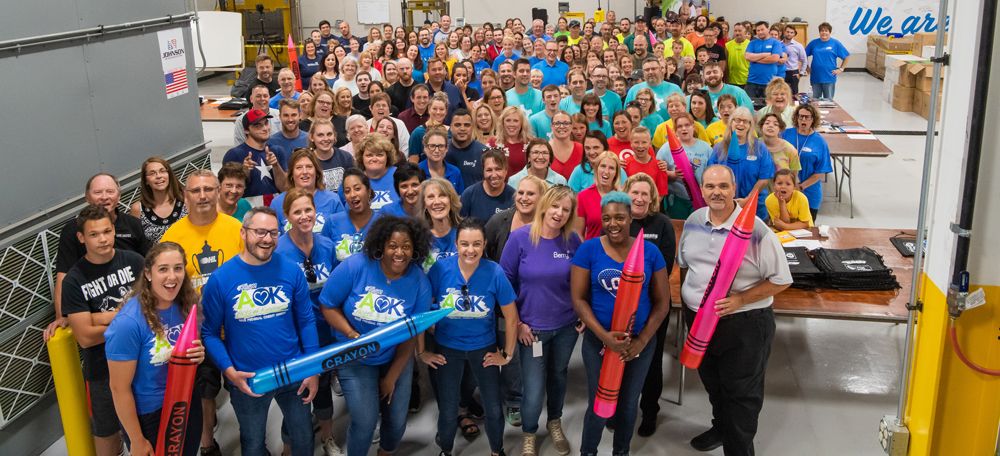 Thanks to the nearly 200 volunteers who helped United Way pack 1,500 backpacks with supplies during the 2019 School Supply Pack-A-Thon! Thanks to the generosity of those who participated in the event, more students in Erie County will have the tools they need to succeed this school year! That's LIVING UNITED!
Sponsor a Child to Receive a Backpack of Supplies for $20
At United Way, we know that obtaining necessary supplies before each school year is a familiar struggle too many children in Erie County face. Students cannot succeed in school without the proper tools.
That is why United Way is committed to helping students succeed and become excited to enter the school year ready to learn! This eagerness can go a long way in benefitting their future success. YOU can help by providing these children with the supplies necessary for their learning.
Sponsor a Student: You can sponsor one or more Erie County students with a $20 per child donation. United Way of Erie County will purchase the backpack and appropriate supplies for you.
Make your donation online today
Please note: School supplies will be distributed to partnering community schools within Erie County and will be given to students based on need at the discretion of each participating school.