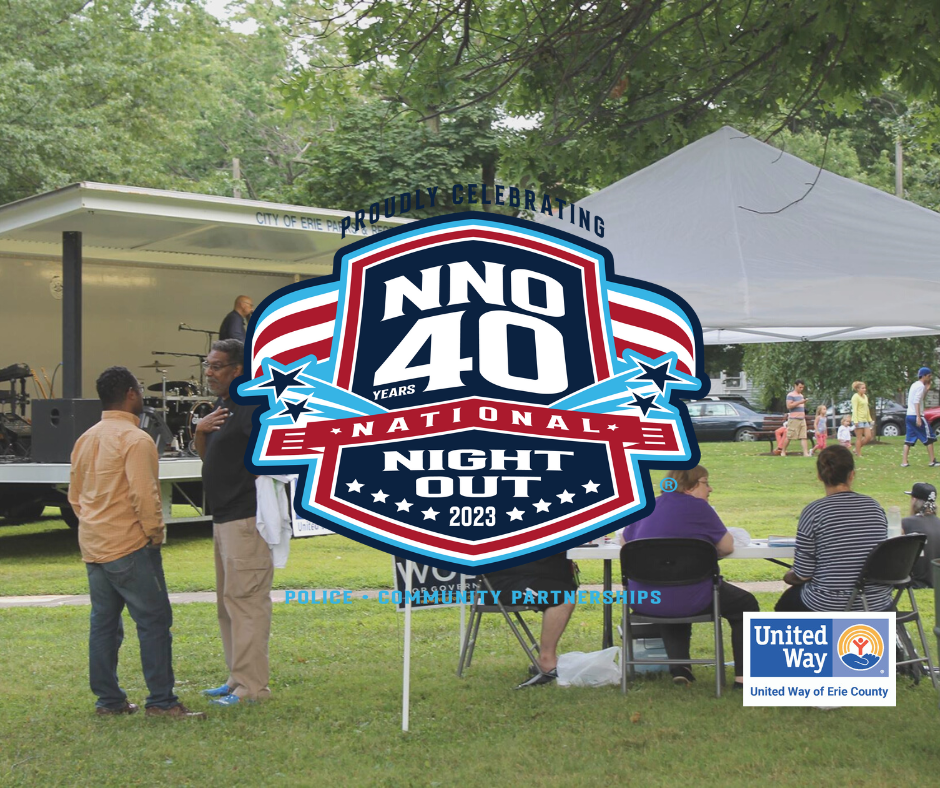 United Way of Erie County has been a proud sponsor of local National Night Out (NNO) events since 2004. In the past, NNO events have taken many forms, including but not limited to block parties, cookouts, parades, visits from emergency personnel, rallies and marches, exhibits, youth events, safety demonstrations and seminars.
We are excited to announce that we will again support National Night Out events. National Night Out 2023 is on Tuesday, August 1.

We look forward to once again celebrating National Night Out. Thank you for everything you do for the community!

If you have any questions, please do not hesitate to email Damali Donovan, Senior Community Impact Coordinator.
Contact Information:
Damali Donovan
United Way of Erie County
650 East Avenue, Suite 200
Erie, PA 16507
Email damali@unitedwayerie.org